Eddie Vossler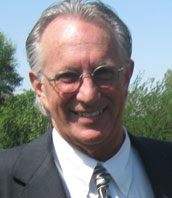 Growing up in a golf environment, Eddie Vossler's career has centered around the golf industry. He began his professional golf career in 1974 after earning a Bachelor of Science in Business/Administration from Texas Christian University in Fort Worth, Texas, prior to desiring to play golf on the PGA Tour.
Eddie Vossler was fortunate to know Ben Hogan from a young age through his father Ernie's close relationship with Mr. Hogan. From Eddie's college years through adulthood, he was fortunate to be one of the few mentored by Ben Hogan. Both Vosslers maintained their relationships with Hogan until his death in 1997.
In 1995, Vossler joined Landmark Golf in Phoenix, Arizona, to concentrate on real estate development and its relationship to golf through master planned community development. Today, Vossler focuses his efforts on acquisitions: financing, property evaluations and procurements of new contractual arrangements for Landmark Golf.