Andy Vossler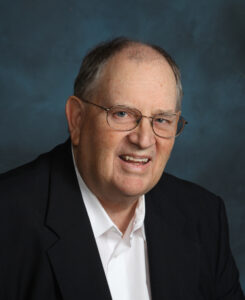 Andy Vossler began his professional career in 1975 at Sugar Creek Country Club in Houston, Texas, after earning a Bachelors in Business/Administration from Texas Christian University in Fort Worth, Texas. In 1978, he accepted a position with Landmark Land Company and moved to La Quinta, California to work alongside his father Ernie in real estate development.
Vossler was instrumental in the real estate development and operations of La Quinta Hotel Golf & Tennis Resort (today La Quinta Resort & Club) where he was named President and Project Director, Landmark's acquisition of Mission Hills Country Club in Rancho Mirage, California and the planning and approval process for development of PGA West.  In 1988, Vossler became Project Director for several Landmark master planned communities including the 7,000-acre Oak Valley project in the County of Riverside.
Vossler joined Landmark Golf in 1995 as Construction Manager for The Plantation Golf Club in Indio, California. Shortly thereafter, Vossler successfully directed Landmark's efforts to obtain entitlements in Indio for Landmark Golf Club (today Golf Club at Terra Lago) which opened in 1999 as host of The Skins Game.
Upon Landmark Golf's re-involvement with Oak Valley in 1997, Vossler resumed his previous duties as Project Director of the master planned community. After the project was sold, Vossler relocated to Landmark Golf's corporate offices in Indian Wells, California and has been involved with design, development, construction and/or golf operations management of Landmark Golf Club, Landmark Golf Club at Oak Quarry, The Golf Club of California, Landmark at Hemet Golf Club, The Ranch Golf Club, Mountain Falls Golf Club, Shadow Hills Golf Club, SilverRock Resort, Apple Valley Golf Course and Coyote Springs Golf Club.
Vossler is well-known and active in the development community throughout Riverside County and several of the Cities that are within Riverside County.  he is well versed with matters involving Coachella Valley Water District.  Landmark, under Vossler's guidance, served in a consulting role during development and construction of Xavier College Preparatory High School, adjacent to the City of Palm Desert, California, focusing on its planning, entitlement process and construction processes.
Recently Vossler concluded a twenty-eight month appointment by the Superior Court of the State of California, County of Riverside as the Court Appointed Receiver for Defendant The Club at Shenandoah Springs Village, Inc. a twenty-seven hole golf and recreational facility with 1819 lots owned by homeowners. The community is adjacent to the city of Palm Desert, California.
Vossler is a principal of Landmark Golf, and with advice from the other three (3) shareholders, has oversight responsibilities for all business, financial, contractual and management operations of Landmark Golf.