Joe Gill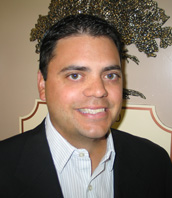 Joe Gill has worked in the golf business for the last ten years and is following in the footsteps of his father, Buzz Gill, PGA a former member of the Landmark team. Joe says he was "raised in the company" and has been molded to be part of Landmark Golf. Gill is a graduate of Coastal Carolina University in Conway, South Carolina, with a Bachelor of Science in Business/Administration. Gill joined Landmark Golf in 2004, immediately focusing attention to golf operations.
Gill is a golf professional with his responsibilities including promoting the "Landmark Experience" to the golf world, golf financial/market analysis, business development and interfacing with golf club operations/management and ownership of facilities Landmark Golf is engaged with through golf management contracts. Gill works directly with each facility General Manager and/or Golf Professional by providing guidance and direction to Landmark managed facilities while following Club Policies and Procedures, Annual Operating Business Plans, HR/employee issues, lease and purchase negotiations and marketing/advertising campaigns.
Gill understands the importance of success through communication, leadership and an Owner Reports provided to ownership. The Monthly Owner Reports include an analysis of the month's financial performance, new business items, golf course conditions and monthly "highlights" for each department at the facility.
Gill has been or is involved as Director of Operations at numerous golf facilities that Landmark has managed or currently manages. This includes SilverRock Resort in La Quinta, CA, Landmark Golf Club in Indio, CA, The Golf Club of California in Fallbrook, CA, Apple Valley Golf Course in Apple Valley, CA, The Ranch Golf Club in San Jose, CA, Mountain Falls Golf Club in Pahrump, NV, Shadow Hills Golf Club in Indio, CA, Landmark at Hemet Golf Club in Hemet, CA, Oak Quarry Golf Club in Riverside, CA and Coyote Springs Golf Club in Nevada.